MontataGrande is not a restaurant or a tavern. Within this suggestive rural context we wanted instead to create a "Gusteria dell'Etna", a space where you can relax appreciating the specialties of Etna, from wines to typical products, and enjoy the rural context that surrounds our guests dominated by the wonderful panorama of the volcano that can be admired from this unique rural environment.
Tasting
Free
tasting
Visit of the shop with tasting of the excellences for sale including:
Bronte pistachio products; Etna oil and flavored for condiments; Zafferana etnea honey, salted pesti and brusché; tomato and chili preserves; sweet creams, jams and jams at Km0 with volcano fruit; nougats, crunchy, almond paste; wines and spirits including the famous Donnavita dell'Etna homemade by us.
On request: Etna or Sicilian wines by the glass; platters of local meats and cheeses. 
FREE (no obligation to purchase products)
.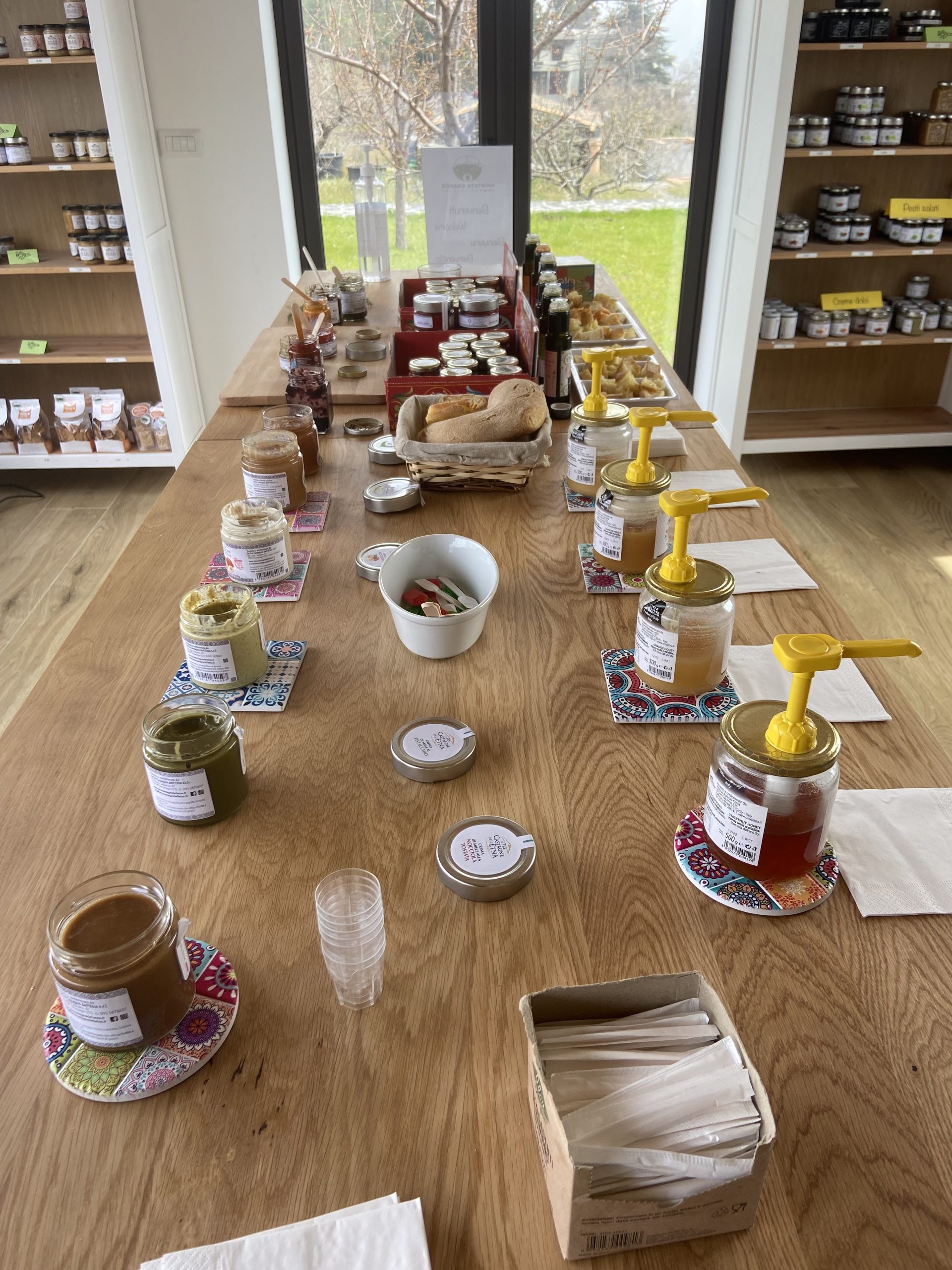 Tasting
Farmer's
menù
Take a seat in our panoramic space or at the adjacent dining areas you can enjoy a taste of Sicily.
Single dish for a rich tasting of some specialties of the Sicilian and Etna area. Includes:
– Selections of 3 semi-mature cheeses accompanied by artisan jams with Etna fruit and organic chestnut honey.
– 3 kinds of sicilian meat salami
– Vegetables of our farm
– Pachino cherry tomato and Etna olives in oil
– Triangle of typical sicilian sandwich
– Sicilian homemade caponata
– Bruschetta with Pesto of Pistachio di Bronte DOP
– 1 glass of MontataGrande Rosè wine.
The dish is accompanied by homemade bread baked in a stone oven.
Fee per person: 20€
Service and extra drinks not included
Menù could be changes in seasons avaibility products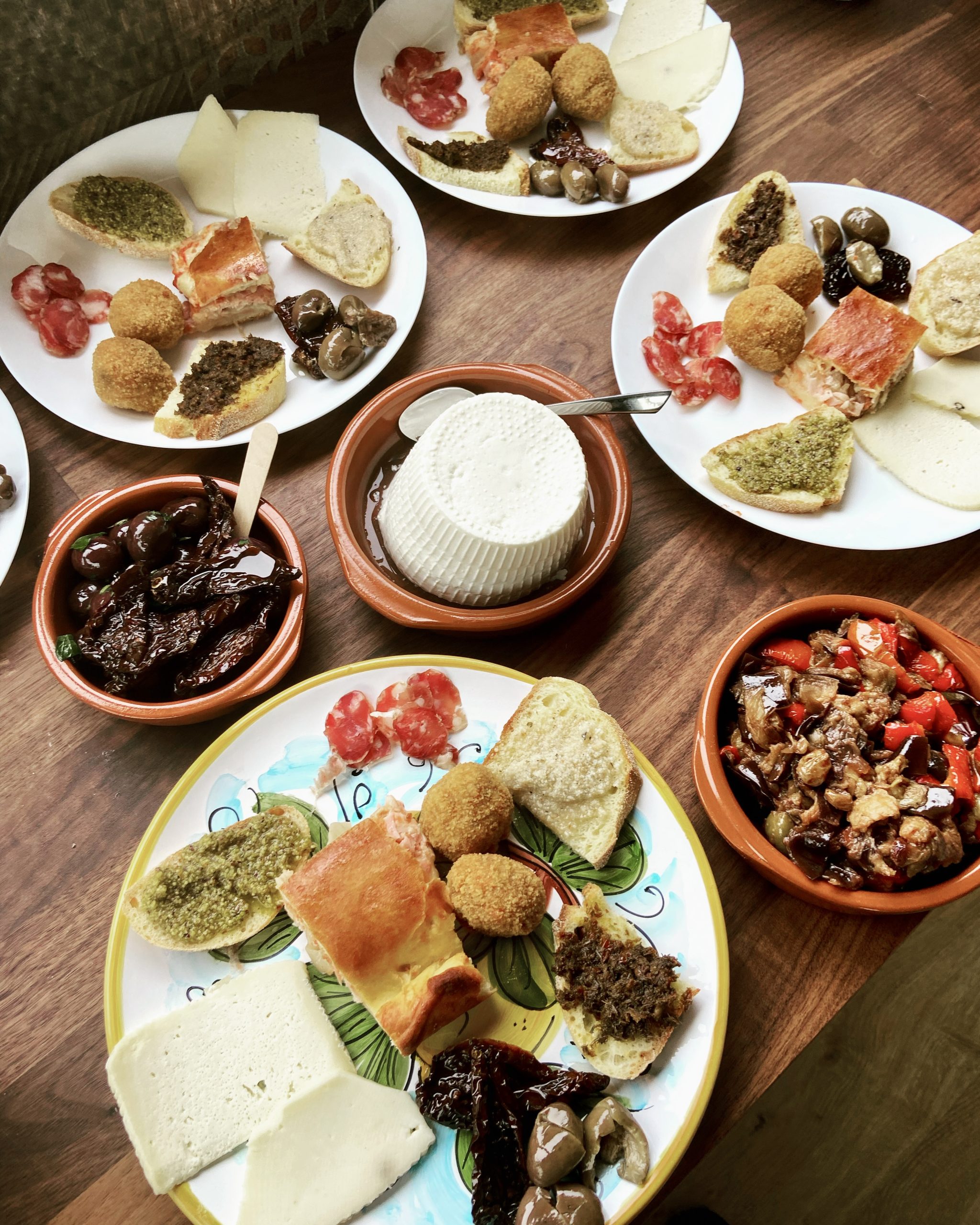 Tasting
Tailor-made
experiences
On request we can meet other needs.
Based on individual needs we can plan ad hoc tastings. Contact us for information.
On quote