---
Dal 1936
The campaign
In MontataGrande you will find the elements that characterize the rural environment of Etna. At the foot of the volcano, among rows of fruit and olive trees and the vineyard you can enjoy the suggestions of the simplicity of the countryside.
The countryside was acquired by the great-grandfather in the 30s and consisted of 7 hectares of land cultivated with orchard and vineyard, then divided into inheritance between the 8 children, the current owners have remained one and a half hectares that since 2017 is the subject of a recovery project without altering the original and traditional elements to make it live, to visitors, an authentic experience.
The
orchard
Pleasant paths between the lava terraces and the rows of fruit trees
The volcanic soil, thanks to the richness of minerals, has always allowed man to guarantee good excellent agricultural production. In the work of regret to be added to those already present originally and planted by our ancestors, we have given prevalence to the native varieties of the volcano: from thigh pears, to apples delight and cola ice cream, peaches snuffboxes and walnuts peaches, apricots and plums, pomegranates, prickly pear, pistachios and particular importance to olive trees to produce oil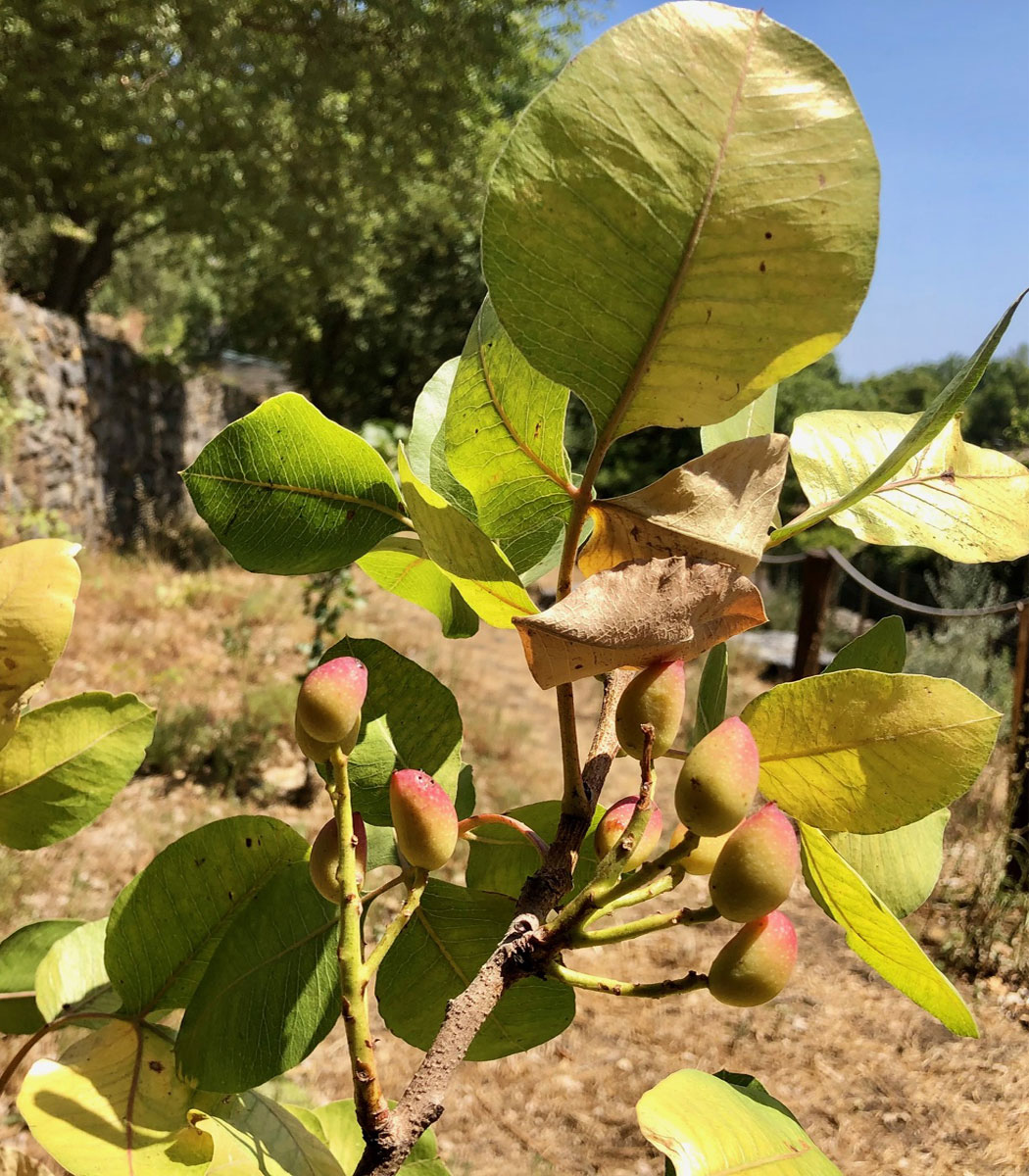 ---
The Vineyard
Are you stressed? Try to walk through the rows of our vineyard, touch the bunches of grapes, maybe with a glass of wine in your hand …bicchiere di vino in mano…
The espalier vineyard, of 1300 plants, soon destined for the production of a small quantity of high quality organic wine, reserved for our visitors, .  it hosts the 3 varieties of native Etna grapes: Nerello Mascalese, Cappuccio and Catarratto as well as an experimentation of Nero D'Avola on volcanic soil. If the saying that good wine is in the small barrel is true then maybe we are on the right track …!
Guests can visit the vineyard and taste the wines produced here and from partner wineries.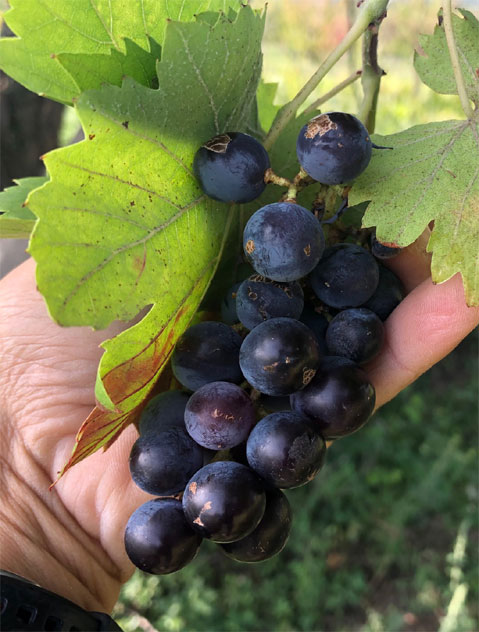 ---
The Farm
Our Ragusan donkeys, Olga and Olivia, enrich MontataGrande with their lively presence and will be happy to meet young and old
The donkeys of Ragusa breed are direct descendants of the Pantelleria donkey coming from the island of Pantelleria and that a few years ago also risked extinction. Our donkeys live in a large open space and thanks to their docility they are easily approached by people.